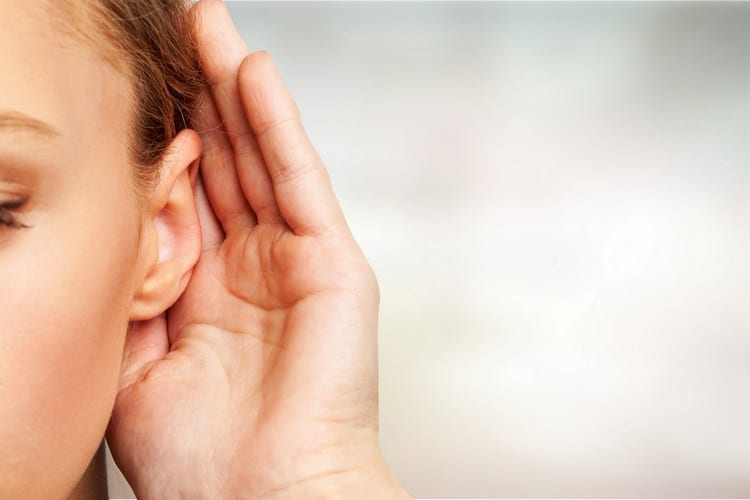 Are You Listening?
This can be your breakthrough appointment with God, one of the 
most significant opportunities in your entire life!
Mark 4:23 NKJV "If anyone has ears to hear, let him hear."
Revelation 2:29 NKJV "He who has an ear, let him hear what the Spirit says to the churches."
As the Body of Christ, we have a massive assignment. It's a world-wide assignment. It's a Kingdom assignment. It's a people assignment. Part of that assignment is, we're held responsible to fulfill prophecy, because we carry the testimony of Jesus in our hearts. Revelations 19:10b says "For the testimony of Jesus is the spirit of prophecy." The Body of Christ is a "prophetic people!" Prophecy includes hearing, speaking, and seeing what God is saying.
As a prophetic people, we don't just stand by passively looking for prophecy to come to pass, we must also become engaged by being a part of prophetic fulfillment, by participating with the plan of God in the earth.  As 2 Corinthians 5:7 says, "We walk by faith and not by sight."  In fact, a simple definition for faith is, acting on the Word of God! As a prophetic believer, are you doing your part? Are you acting and responding to the Word of God for our generation? Are you listening?
The Scriptures place a high importance on hearing God's voice. You know as well as I do, that in the day and time we're living in, you need to fine tune your hearing and tune in to what the Spirit is saying to the Body of Christ. In fact, Jesus Himself said in John 10:27 NKJV "My sheep hear My voice, and I know them, and they follow Me."
God is always challenging us to come higher and expand more! And one way that He does this, is by speaking a Word to us that causes us to become committed to a Kingdom cause. All Kingdom causes require Kingdom commitment. Are you operating in your life by a Kingdom Commitment? A Kingdom Commitment is a resolve of a course of action based on a conviction that's established by God's Word that I'll go above and beyond because I have this compelling desire to please God.
Jesus Himself said in John 8:29 NKJV, "And He Who sent Me is with Me. The Father has not left Me alone, for I always do those things that please Him."
Aliyah is the heart of God!
Through the power of the Holy Spirit, we are given the ability to not only hear God, but to also see what God is doing. Have you been paying attention to what God is doing with Israel and the Jewish people? Have you been listening to the Holy Spirit, to catch the revelation of Aliyah? Aliyah, which is a Hebrew word that can be translated as "ascent," is also the heart of God because He is bringing back the Jewish people to the land of Israel, for His Name's sake, according to Ezekiel 36:22. At Operation Exodus USA, we have purposed to do our part by being a part of prophetic fulfillment, as we assist Jewish people who desire to move to Israel from the United States.
I can't recall where I got this statement from, but I read where one person said, "Since the Holy Spirit lives in every born again believer, and He is each person's Helper, He will never lead us into being simply a spectator. He cannot help the believer to be what He has never been – a spectator! The Holy Spirit will lead every believer into being a participator with God." Are you listening?
Did you know that when you have a delayed response, that's disobedience? Not only that, but also a divided heart response is disobedience, as well. But God is looking for a devoted heart response, which is a "Kairos moment" response. It's the response that God Himself searches the earth looking for, for the Bible says in 2 Chronicles 16:9, "For the eyes of the Lord run to and fro throughout the whole earth, to show Himself strong on behalf of those whose heart is loyal to Him."    Are you listening?
Hear the Word of the Lord in these 2 verses:
2 Samuel 7:10 NKJV "Moreover I will appoint a place for My people Israel, and will plant them, that they may dwell in a place of their own and move no more; nor shall the sons of wickedness oppress them anymore, as previously."
Jeremiah 23:3 "But I will gather the remnant of My flock out of all countries where I have driven them, and bring them back to their folds; and they shall be fruitful and increase."
As prophetic people, we must make ourselves available to yield to the Holy Spirit and become instruments in the Hand of God to assist Jewish people everywhere to perform Aliyah, so they can encounter a dimension of God's supernatural power in a manner they've never experienced before! Are you listening?
Now it's time for you to do your part.