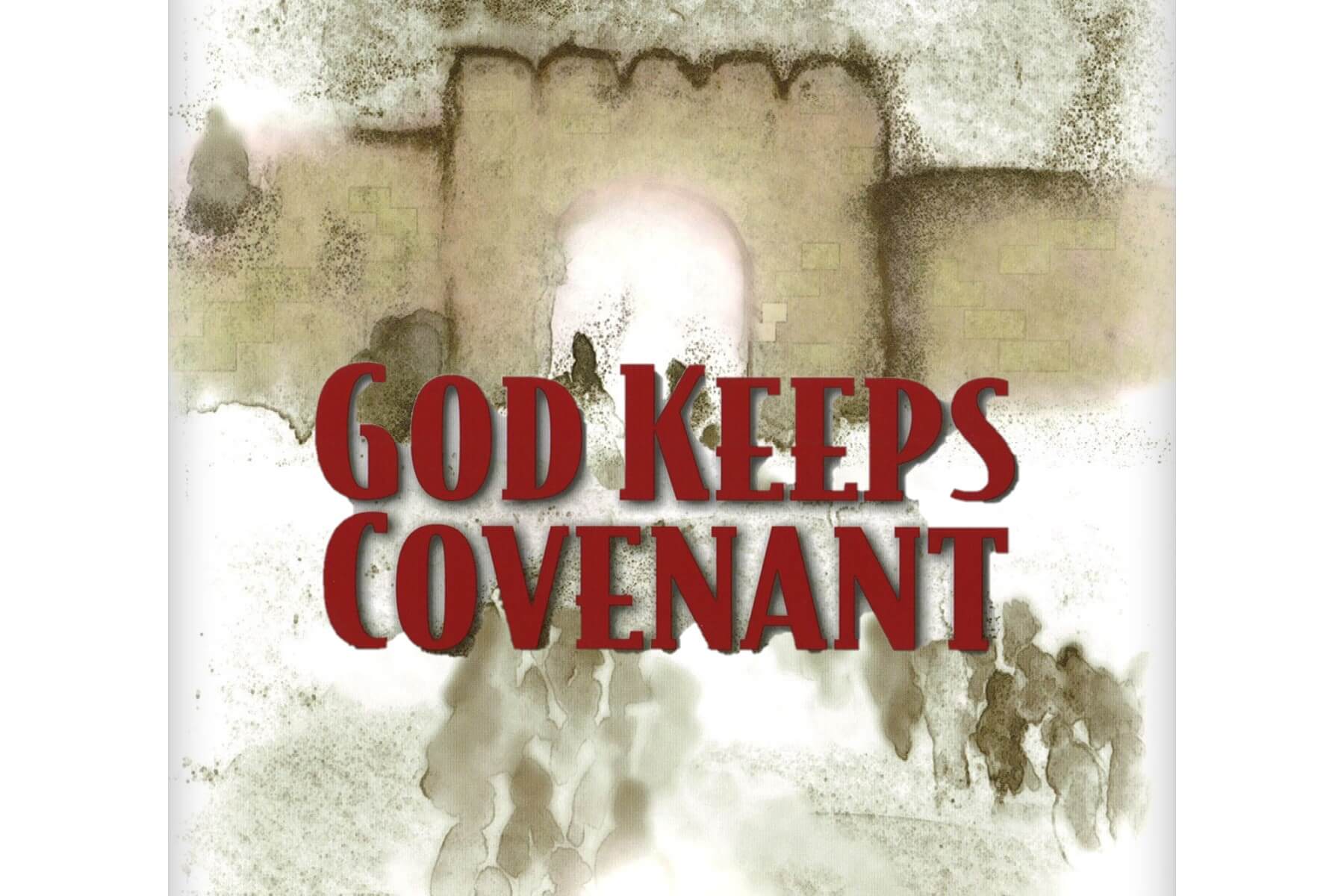 by Wendy D. Beckett
A Thirty-Day Study on God's Love for Israel
"I will establish my covenant as an everlasting covenant between me and you and your descendants after you for the generations to come." (Genesis 17:7) people, his treasured possession… because the Lord loved you."
(Deuteronomy 7:6 & 8)
In ancient times, a covenant was the most binding contract one could make with another – far more serious than anything we can understand today. Modern society has nothing that comes close to its equivalent. The possibility of breaking covenant was unthinkable.
In the passage above, Almighty God Himself was making a covenant with Abraham that was to last forever. He renewed that everlasting covenant with Isaac, (Genesis 26:3 & 4) and then with Jacob. (Genesis 28:13-15) By the Lord's sovereign choice, He was setting His attention on a man, Abraham, and specific descendants of his, Isaac and Jacob, and their posterity.
In this age of egalitarianism, the Lord's Sovereign choice is a difficult concept. Perhaps it helps to look at this choice as a difference in function. God was calling Israel – the name first given to Jacob and by extension, to his descendants – to a specific purpose in history. In the midst of a totally pagan world that had no remembrance of the one, true God, He injected Himself into the life of a man and his family to make a covenant with them that was designed to go on forever, in order to accomplish His will on the earth.
The word "forever" is used numerous times throughout Genesis and other Scriptures regarding this covenant. In spite of Israel's rebellion, the Lord declared in Judges 2:1, "I will never break my covenant with you."
In Psalm 89:34 the Lord vowed: "I will not violate my covenant or alter what my lips have uttered."
King David reminded his nation the day he brought the Ark of the Covenant back to Jerusalem: "He (the Lord) remembers his covenant forever, the word he commanded to a thousand generations." (Psalms 105:8 & I Chronicles 16:15)
In light of these declarations by the Lord God, can we doubt that He will keep His covenant with His ancient people? "God is not a man, that he should lie." (Numbers 23:19) If the Lord does not keep Covenant with Israel, what assurance do we Christians have that He will be faithful to us, the Church?
Lord, we're at Day 2 in this study, and we're already being stretched as we try to grasp these challenging concepts. We acknowledge that we need Your help. Speak to our hearts so that we can understand this special covenant relationship You have with Your ancient people, Israel.
May we know that Your keeping covenant with them is visible proof that You will also keep covenant with the Church You bought with Your own blood.