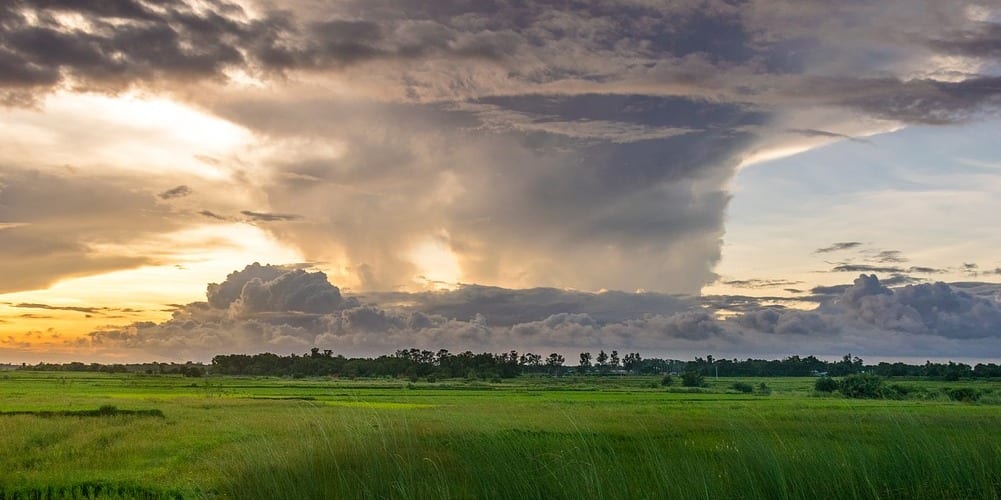 Hurricane Dorian
While writing this article, I am watching the devastation and loss of life in the Bahamas from Dorian, a historic category 5 hurricane.  Like countless others, I pray that this storm will move quickly out to sea and crying out for those lives within its path. 
At times like these, I must embrace scriptures for answers, hope and direction. Our Lord makes it clear in Haggai 2:7, Matthew 24, and Luke 21 that great trials await us, but a greater glory will follow.  "There will be signs in the sun and moon and stars, and on the earth dismay among the nations, bewildered by the roaring of the sea and the surging of the waves. …" (Luke 21:25 BSB).  Plainly we see the growing violence in the physical and spiritual realms.   
Yet, in that same chapter of Luke, Jesus talks about the fig tree, meaning Israel. He admonishes us to learn the lesson from the fig tree. To summarize, Jesus relates that as soon as its branches become tender and sprout leaves, you know that summer is near and the Messiah is at the gate. 
Hallelujah, these tender leaves represent the new life that signals our redemption is drawing near!  Israel is budding, growing and Her children are returning home.
On our Aliyah page, please note the young and the old ones, and their compelling reasons, why they are going to Israel.  They are bringing life to the Land. They represent the tender leaves. The wave of summer Aliyah had just finished with thousands returning to Israel.  With everyone who makes Aliyah, we at Operation Exodus sense the Lord's joy. Redemption is near! 
To our partners, a big thank you!   We are humbled and honored that you have chosen to invest in OEUSA.  Your prayers and giving is a testimony that you believe in a sovereign God and the profound truth of scripture.
If you have thought about assisting the Jewish people's return and haven't taken action, this is the time to take that step. You can make a difference, you will strengthen Israel and bless the heart of God.
Please keep in prayer those who have been affected by this horrific storm.
Sincerely,
Debra Minotti
Operation Exodus USA