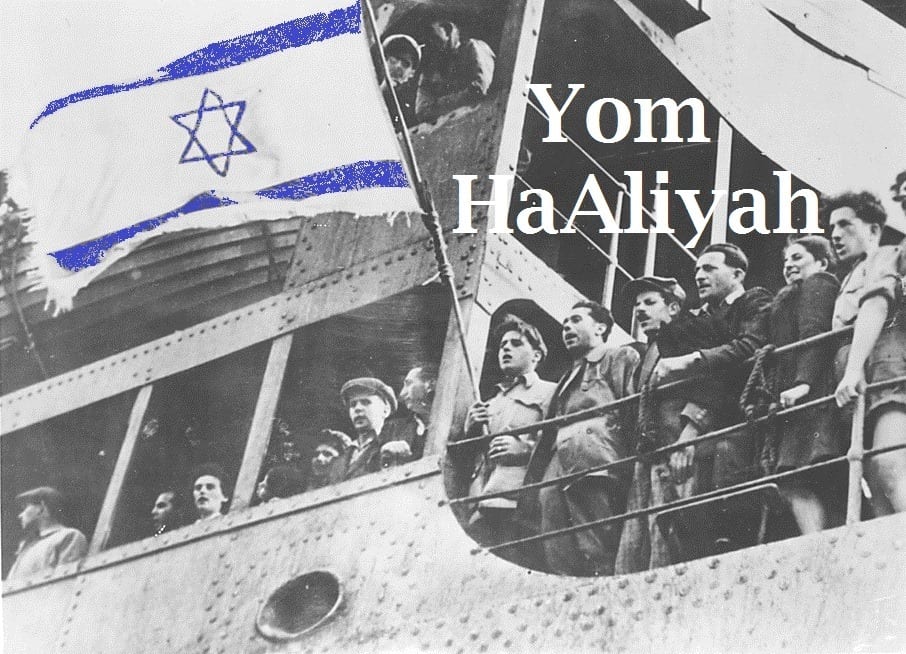 Israel Celebrates Aliyah
Yom HaAliyah, יום העלייה – י' ניסן
Monday, November 4th at sunset through November 5th at sunset
Yom HaAliyah (יום העלייה – י' ניסן), is a National Israeli Holiday established to acknowledge Aliyah, immigration to the Jewish state, as a core value of the State of Israel and to honor the ongoing contributions of Olim to Israeli society.
The tenth of the Hebrew month of Nisan commemorates the Jewish people entering the Land of Israel. In Joshua 4:19, Joshua along with the 12 tribes of Israel, crossed the Jordan into the promised land on that very day. Since then, the Jewish people have been striving to come home and build up the Land of Israel. People such as Prime Minister Golda Meir and former ambassador to the US, Michael Oren, are just a few who have heard the call to make Aliyah.
God is all over this! God said it, and He is doing it! They are returning to an independent Jewish nation.
Rejoice and celebrate with Israel the homecoming of millions of precious and courageous immigrants that have made and continue to make Israel a great nation.
Would you pray and see how you can be a part of this miracle?
Sincerely,
Debra Minotti
Operation Exodus USA