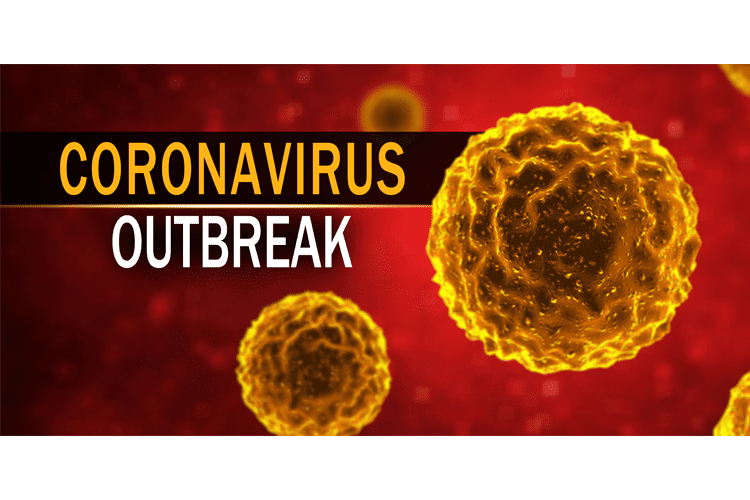 Corona Virus (COVID-19) Pandemic
Don't be afraid, for I am with you; don't be distressed, for I am your God. I give you strength, I give you help, I support you with my victorious right hand. Isaiah 41:10 CJB
Dear Friends,
Let us keep building ourselves up through our most sacred faith, praying in the power of the Holy Spirit, and keeping ourselves hidden in the love and faithfulness of God. The panic and unprecedented hysteria continue to build around the corona virus (COVID-19) pandemic. As I listen to the daily news, I am amazed at the many life-changing events that are taking place all around us.
The authority of God's Word is the most powerful weapon we have against the corona virus and any other pestilence that would come against us. His living Word is the vaccine we need to build up an immunity to the current virus that continues to spread throughout our nation.
A synagogue not far from our home has become the epicenter of an outbreak of this current virus in Westchester County, New York. The rabbi is one of the many congregants who have tested positive for the virus. This outbreak accounts for 108 of New York State's 173 cases reported thus far. The governor of New York has called in the National Guard to a "containment area" established around a community in New Rochelle in an attempt to limit the spread of this virus.
Here is a statement in part by Rabbi Reuven Fink: A crisis can bring out the best in people. It is bringing out the best in us. But as we see, despite all these measures, the amount of people testing positive is increasing. We all have to be careful to comply. We still have a way to go in handling our communal situation. Together, we can persevere and triumph over these challenges. With our ever-abiding faith in G-d who is the healer, we pray that we, as well as our fellow Americans and the peoples of the world, will conquer this disease. 
We need to come together in prayer for our Jewish brothers and sisters who are in great need of healing, much comfort, and encouragement. Please pray for God's wisdom for those in authority to know how to combat this virus so that lives will be saved and disruptions to their normal lives will cease.
"Now if any of you lacks wisdom, let him ask God, who gives to all generously and without reproach; and it be given to him." James 1:5 NASB
Together, let us proclaim Psalm 91 over every state on the map below, decreeing that the coronavirus will cease in our nation, in Israel and all other nations. Pray God's healing power over all who are currently affected by it. Let us encourage one another with this scripture: "Tell everyone who is discouraged, BE strong and don't be afraid! God is coming to your rescue…" Isaiah 35:4 GNT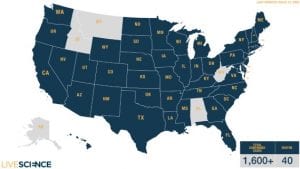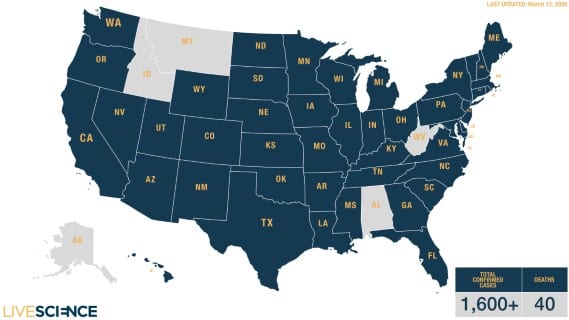 During this time of shaking and uncertainty, we are sensing a strong unction from the LORD to go deeper in prayer and wait upon the LORD for His direction. No matter what happens in the days ahead, Aliyah will continue! In obedience to God's call, we must be prepared and ready to assist hundreds upon hundreds of Olim who will make Aliyah this year.
To him who is able to keep you from falling and to bring you faultless and joyful before his glorious presence — to the only God our Savior, through Jesus Christ our Lord, be glory, majesty, might, and authority, from all ages past, and now, and forever and ever! Amen. Jude 1:24-25 GNT
John Prosser
President/CEO
Operation Exodus USA