Despite the incredible challenges of the times we live in, the Aliyah of God's people continues and cannot be stopped by man. Anti-Semitism continues to increase, and the chaos and uncertainty our nation faces today are accelerating the decision-making process of our Jewish friends making Aliyah.
In order to support the increasing number of people making Aliyah from the USA, we are launching a matching gift campaign. We seek to raise $200,000 by May 21st, and an anonymous donor has committed to matching that with $100,000 to reach our goal. Right now, every donation you make to our ministry above and beyond your regular giving will be matched dollar for dollar!
Will you be one to say YES to the LORD and sow a seed today? He will surely remember your act of charity towards His people!
Answer the call of God to join Him in bringing His chosen home!
…your prayer has been heard, and your gifts to the poor have been noticed by God.  
Acts 10:31 NLT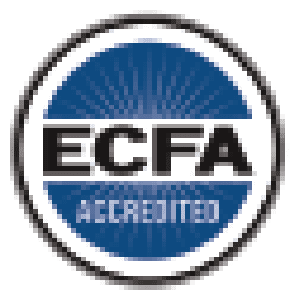 Operation Exodus USA National Financial Accountability Organization
Operation Exodus USA is a registered 501(c)3) non-profit organization with has full accreditation with the Evangelical Council for Financial Accountability (ECFA). ECFA accreditation is based on the ECFA Seven Standards of Responsible Stewardship, including financial accountability, transparency, sound board governance and ethical fund-raising. "We are pleased to include in our membership a ministry committed to [among other Aliyah related issues] assisting those whose families have been persecuted for being Jewish," said Dan Busby, president of ECFA.
ECFA, founded in 1979, provides accreditation to leading Christian nonprofit organizations that faithfully demonstrate compliance with the ECFA Standards pertaining to financial accountability, fund-raising and board governance. For more information about ECFA, including information about accreditation and a listing of ECFA-accredited members, visit www.ECFA.org or call 1-800-323-9473.
Change The Face of History
Join our intercessory team by signing up online, or call our office and let us know your desire to be a part of this effort.
Please consider contributing financially to the developing of this important work via a one-time or monthly recurring donation.
We are seeking excited, dedicated, and willing workers for various needs.  Make a choice to get involved today!