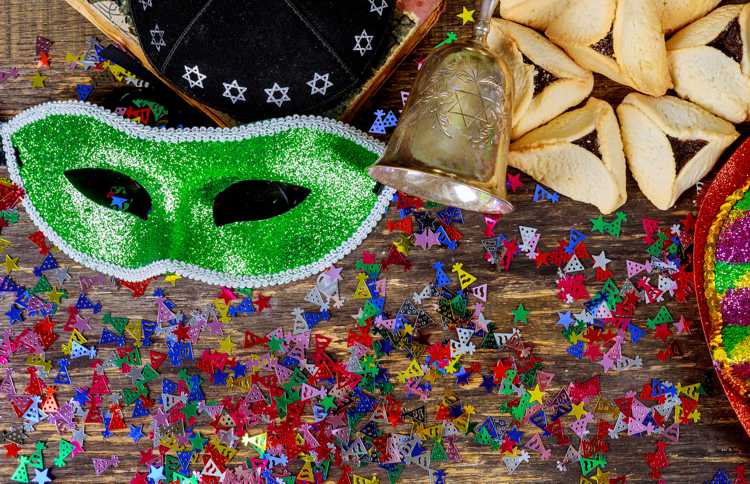 PURIM – CELEBRATION OF GOD'S DELIVERANCE AND PROTECTION
Every year, our Jewish friends celebrate the Feast of Purim, also known as the Feast of Esther.  During this day of celebrations, they remind themselves of the deliverance of their people in the days of the King of Persia. This year it starts from sunset, on Monday, March 9, 2020, until sunset, Tuesday, March 10, 2020. On this day, the Jewish people celebrate with great laughter and joy because God has turned despair into hope! As they read the whole history of Queen Esther, they recognize the enormity of what God had done for them and then they burst out in great laughter and joy!
This Feast, recorded only in the book of Esther is read in its entirety in synagogues throughout Israel and in many nations on this one day. People dress up, armed with toys and whistles that can make much noise in celebration of God's protection and promise to deliver His covenant people. The story of Purim is a clear testimony of God's hand of protection upon His children. Even when things do not look good, God is there!
A Purim service in the Synagogues is a noisy place. Kids specially enjoy taking part by blowing whistles, banging on drums and shouting with loud voices when the name of Haman the enemy is read. In the past, I attended Purim services in Israel. It always reminded me of the following words …"Our mouths were filled with laughter, our tongues with songs of joy. Then it was said among the nations, "The LORD has done great things for them." Psalms 126:2 NIV.  This scripture also reminds me of when Olim return to Israel, their lives are changed and we hear their testimonies. Their living in the Land is filled with joy, peace and, yes, laughter, celebrating God's provision for them to make Aliyah, to go home to Eretz Israel!
Purim teaches our Jewish friends and us as well, that whatever we may face, if we ask for the courage to trust and obey God, no matter what the circumstance, all things will work together for good. The real hero's in the Megillah (scroll, long complicated story) is not Esther or Mordecai, but God, who was working behind the scenes, and using ordinary but willing men and women to preserve the Jewish people against all odds.
Esther – the feast of Purim teaches us and all peoples and nations, that God will not abandon His people, He will and is fulfilling His promises to Abraham, Isaac and Jacob.
To God be the Glory!
Chag Purim Sameach!! Happy Purim Holiday!!