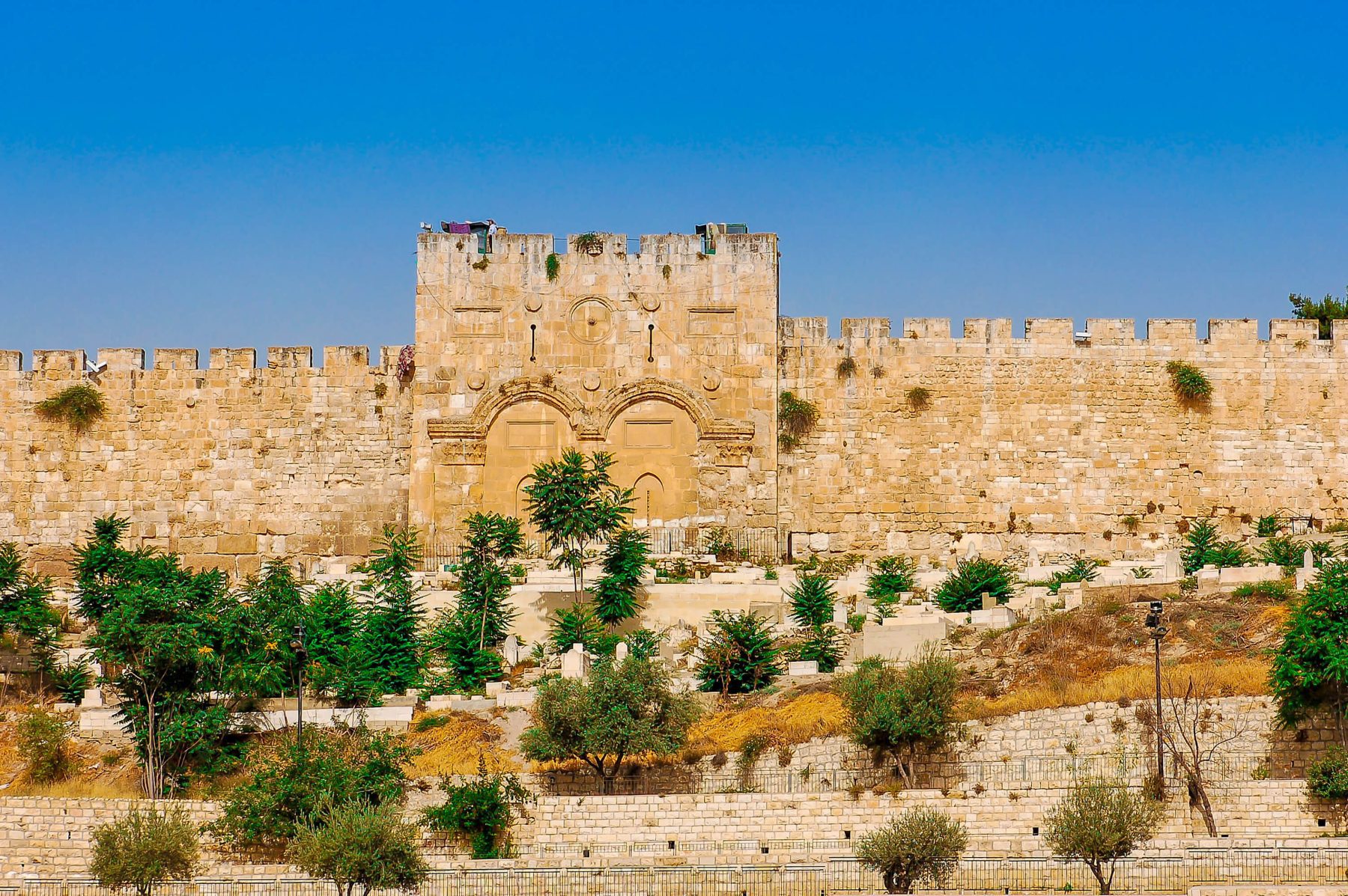 THE LORD'S APPOINTED TIME TO FAVOR ZION
BY JAMES MACLEAN, BOARD DIRECTOR, OEUSA
But You, ADONAI, sit enthroned forever. Your renown is from generation to generation.
You will arise and have compassion on Zion, for it is time to show favor to her,for the appointed time has come, for her stones are dear to Your servants, and they cherish her dust. So the nations will fear ADONAI's Name and all the kings of the earth Your glory.
Psalm 102:13-16 TLV
As Israel celebrates the 75th anniversary of her rebirth, we see her former desolation now cultivated, vineyards are flourishing on the hills of Samaria, and ruined cities are now fortified and inhabited by the exiles who have been regathered to the Land. In His mercy, God has arisen to fulfill His prophetic promises and to display to the world that His appointed time to favor Zion has come. This past May, God initiated a move that has brought into focus His everlasting love story with Jacob. If properly stewarded, this move will intensify and accelerate His parallel plans for the restorations of Israel and the Church – both of whom He has declared as holy nations set apart for Himself.
For the three weeks preceding Shavuot (Pentecost), many in the worldwide Church responded to a call to fast and pray for the peace of Jerusalem and the fulfillment of God's covenant to redeem and restore Israel. Isaiah 62, the foundational Scripture for this call, details God's plan for the restoration of the Land and His people, as well as the pivotal role the Church is to play in advancing His purposes. In this passage, the Church is depicted as fulfilling its call to administer God's government in the earth through intercession. The intercessors' relentless Israel's glorious restoration is complete.
The hope of restoration rests not upon the faithfulness of the people, but upon the perfect faithfulness of a covenant-keeping God. He has staked the holiness of His name upon His triumphant restoration of all things. When He initiates something, its birth is exciting, but its maturity is His purpose. We see Him imparting to His Church His love for Israel – the Land to which He is married – and His people in whom He delights. Simultaneously, we see Him imparting to the heart of His Church its desperate need for His government. The maturity of these parallel initiatives will yield Isaiah 62's fulfillment – His Church with His heart for His people, aligned with His purposes, establishing His Word in the earth under His authority.
How does a people who by nature seek to self-govern according to their ways and thoughts be transformed into the administrative assembly of God's government according to His ways and His thoughts? Let us consider the declaration of the psalmist: "How precious is Your loving kindness, O God! The sons of man take shelter in the shadow of your wings. They feast on the abundance of Your house, and You give them drink from the river of Your delights." Psalm 36:7-9
To whom does this offer of shelter apply? "Sons of man" indicates that all who bear the nature of man are included. It is not exclusive. These sons and daughters can come with their thoughts and their ways to Him and take refuge under the protections His government affords. He draws the sons of man to abide in the shadow of the Almighty, where His impenetrable wings protect against every external force. However,  a far more glorious provision than just protection is offered. He affords all that He has and all who He is to those who choose to partake from the abundance of His house and the river of His delights (or pleasures). There, He desires to share Himself – His delights, His purposes, His ways, His thoughts, His character, His righteousness, and His peace.
By necessity and by call, God is leading His Church to take refuge in Him, abide there, be sustained there, and be transformed there. Let us yield to His drawing and avail ourselves of His banquet table. There, we partake of His nature and cultivate a sophisticated palate able to discern the delicacies of His Kingdom and prepared to reject the cheap imitation. As He shares from the river of His delights, we encounter that which delights Him – what He loves, who He loves, and to what He remains zealous.
The Blood of His covenant has set us free from the wells that never satisfy. Let us take hope in the increase of His government, return, and abide in the shelter of His wings. Let us pursue the knowledge of the Lord by feasting on the abundance of His house and drinking from the river of His delights. Let us press past the repetition of repentance that stalls at refreshing, and yield to the restoration to which He has committed the glory of His name.
These past 75 years have demonstrated that these are the days God has appointed to favor Zion. The Isaiah 62 prayer movement calls for the Church's restoration to be established through its yielded participation in the restoration of Israel. He is imparting to His servants His love for her stones as He rebuilds them, and His compassion on His people born of her dust, who in His acceptance are restored to life from the dead. He is calling His Church to incline their hearts and minds to His call to active alignment with His revealed promise of restoration. This Isaiah 62 prayer movement indicates that now is the appointed time for the Church to arise in harmony with Her King to favor Zion.