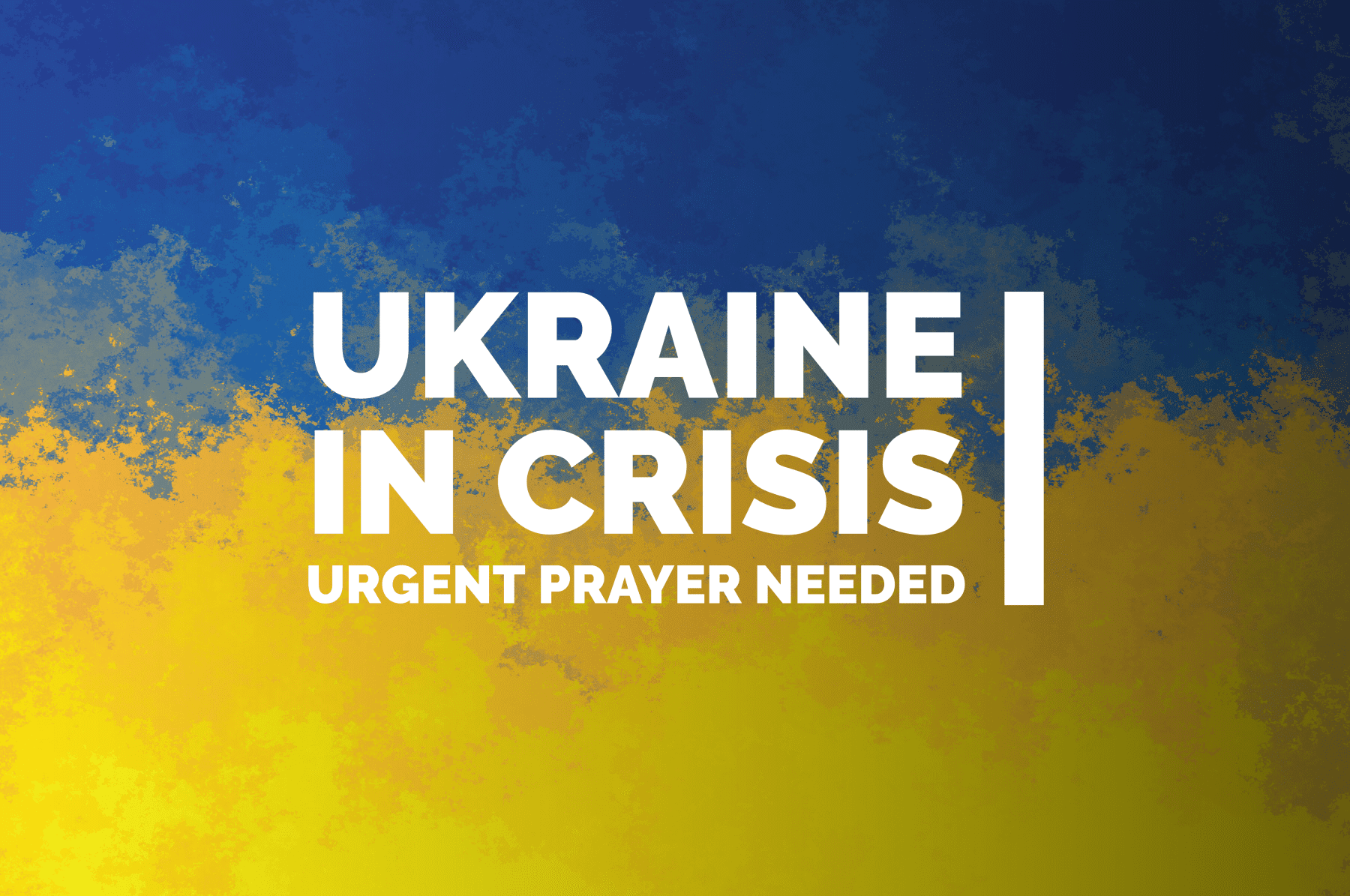 Ukraine in Crisis
by John Prosser, OEUSA President
Look, I'm bringing them from the northern region, and I'll gather them from the farthest parts of the earth. among them will be the blind and the lame, together with the pregnant woman and the woman in labor. A large group will return here. Jeremiah 31:8 ESV
The travesty taking place in Ukraine for the last few weeks is appalling and incomprehensible. Our hearts break as we watch and listen to the cries of everyday Ukrainians pleading for help from other nations to come and help them survive this demonic invasion. We thank God for their bravery and for those in the Ukrainian church praying around the clock.
What a glorious time for the true Church of our LORD to rise up and pray for God's deliverance and protection for all His children, especially for the Ukrainian people, including the 200,000 Ukrainian Jews. May this crisis be the catalyst propelling the second Exodus from the nations, particularly from the West!
The first refugee flights carrying Ukrainian Jews landed at Ben Gurion on Sunday, March 6, 2022. Three planes departed from Moldova, Romania, and Poland, carrying close to 300 Ukrainian Jewish refugees. Orphan children between the ages of two and twelve (close to 90 of them) were part of this first round. We thank God for the great work the Israeli government is doing in rescuing their people to bring them home to Israel. They expect a wave of thousands of Ukrainian Jews to make Aliyah in the coming weeks and months.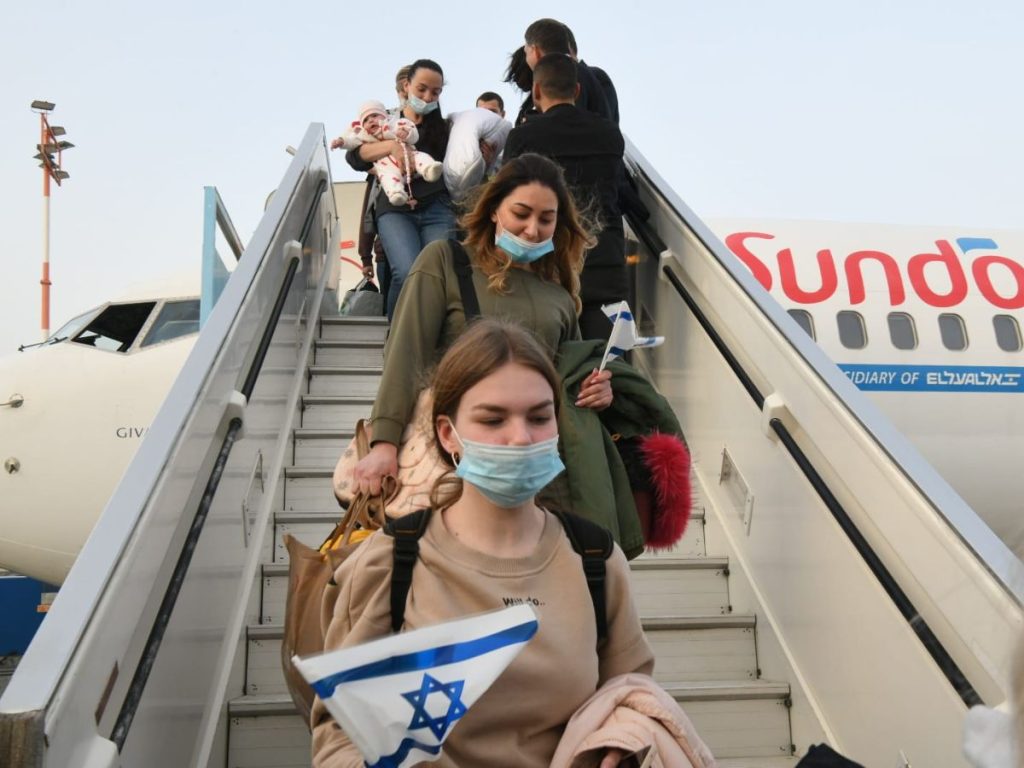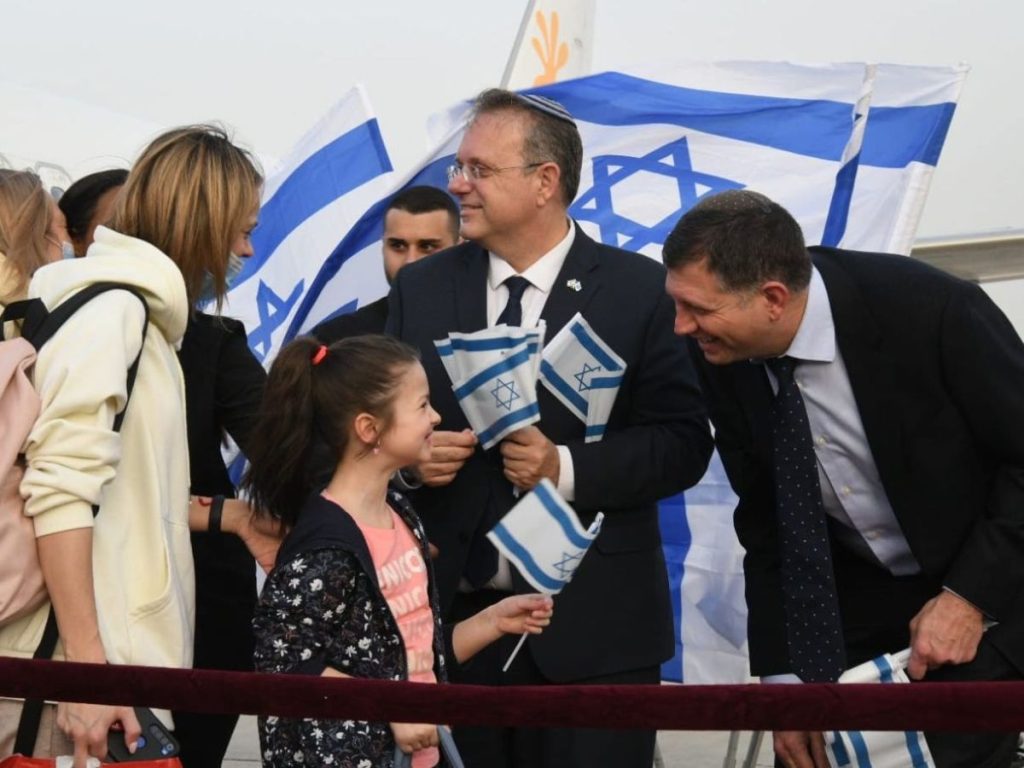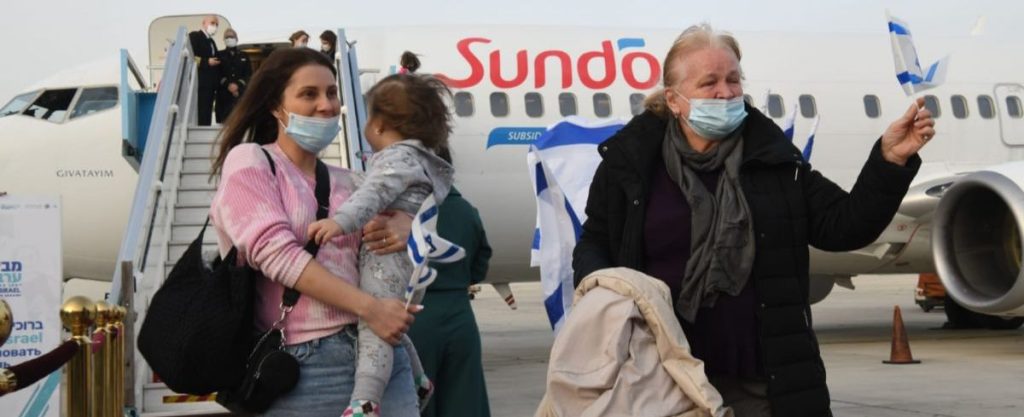 The Ebenezer Operation Exodus International team is still operating in Ukraine out of the city of Lviv, helping Jewish people cross the border to neighboring countries. Johannes, who is spearheading this complex operation, is expanding operational bases in Poland, Moldova, and other regions. This expansion is necessary to meet the growing needs of those fleeing from the carnage of the Russian invasion.
Our international teams continue to help displaced Ukrainian Jews by providing basic needs, such as food, transportation, and warm and safe housing. Most of all, they are comforting God's people. We encourage you to watch this powerful video from our international teams about their work in Ukraine:
This is a humanitarian crisis of unimaginable proportions! We thank God for the faithful and courageous volunteers from various European nations who are willingly stepping up to help and comfort God's people through the horrors of this unprovoked war. Let us continue to join our voices with the Church of our LORD, praying for the manifestation of God's miracles and His perfect will to be done! May His Truth and Light penetrate through this darkness, bringing hope and comfort to all those in peril.
At Operation Exodus USA, we consider it a privilege to stand side-by-side with Ebenezer Operations Exodus through this crisis. We are praying for all team members on the ground and helping to finance the operational needs to assist and comfort Ukrainian Jewish refugees.
We are grateful for the generosity of so many of you, our friends and partners, who are giving above and beyond to meet this urgent need. Thank You!
Blessed be the God and Father of our Lord Yeshua the Messiah, the Father of compassion and God of all encouragement. He encourages us in every trouble, so that we may be able to encourage those who are in any trouble, through the very encouragement with which we ourselves are encouraged by God. For just as the sufferings of Messiah overflow into us, so also through Messiah our encouragement overflows.  2 Corinthians 1:3-5 TLV
 If you would like to contribute to this cause financially, you can do so over the phone or on our website. These funds will be used to purchase vehicles and clothing, rent housing facilities, and fill other needs as they arise. If you have already donated funds to support this effort, thank you! The Lord will surely remember your acts of charity towards His people.