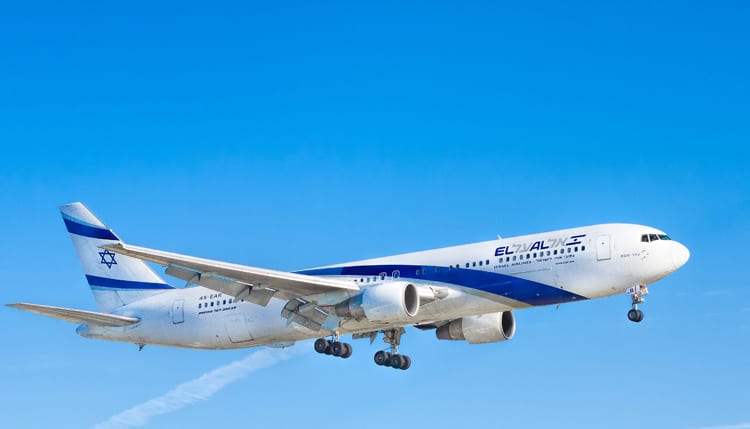 ALIYAH IS UP!
GOING UP – ASCENDING UNTO ZION – THE MOST HOLY PLACE
Things are looking up despite the devastation of the COVID-19 pandemic. As Christians, we have a perspective that is unlike that of the world around us. We see things differently than the world does; we recognize the signs of the days we are living in. We look up to our God, and we testify of the abundance of His grace and mercy in our own lives, and His faithfulness to the covenant He made with the Israelites. In these days of extreme uncertainty, we stand confident that our God does not change, He Is the Great I AM! He Is all that we need to make it through the shakings that our nation and the nations of the world are experiencing. Jesus said "…So when all these things begin to happen, stand straight and look up! For your salvation is near." Luke 21:28 (TLB)
Operation Exodus USA has such a unique call, and we are honored, especially in these days, to serve God, and to be a blessing to His chosen people. Jewish communities all around us have been hit extremely hard with high numbers of loved ones who have lost their lives. What an opportunity we have to encourage them with God's Word, to speak to them tenderly, comfort them, and be carriers of His love to them.
Aliyah is holy; it's the Father's heart's desire to reunite His family unto Zion, His holy place. Our King Jesus is soon coming. This is not a time to be a bystander and just watch; this is a time to obey God, to pray, stand, and take action. Now is the time to partner with God, and to be that instrument in His Hands—to bring and carry His sons and daughters home.
Aliyah is up! Jewish people are now looking up toward Israel as their permanent home. Despite the pandemic, planes are flying from all over the world, bringing God's people to Israel. Our team at OEUSA is filled with joy at the increase and the acceleration of applications we are now receiving.
Your obedience to the LORD in prayer and giving is the fuel that carries the assistance we provide to those making Aliyah. Now, more than ever, we need your participation. We encourage you to communicate with us about how the LORD is speaking to you to be directly involved with the work of Aliyah. These are the days preceding the 2nd Exodus, and we are fully confident the LORD will make all provision. He is faithful!
We value and appreciate all our partners and friends. We thank God for you, and we keep you and your families in our prayers. Stand strong, look up, and walk in divine health!
ADONAI is my strength and song, and He has become my salvation. This is my God, and I will glorify Him, my father's God, and I will exalt Him. …Your right hand, ADONAI, is glorious in power. Your right hand, ADONAI, dashes the enemy to pieces. Exodus 15:2, 6 TLV
John Prosser
President/CEO
"My heart's desire is to make you into a great nation, to bless you, to make your name great so that you may be a blessing. My desire is to bless those who bless you, but whoever curses you I will curse, and in you all the families of the earth will be blessed." Gen. 12:2-3 TLV
Please download our Scripture Brochure, Promises for Israel.
What the Bible teaches about the Jewish people and their return to the Promised Land.