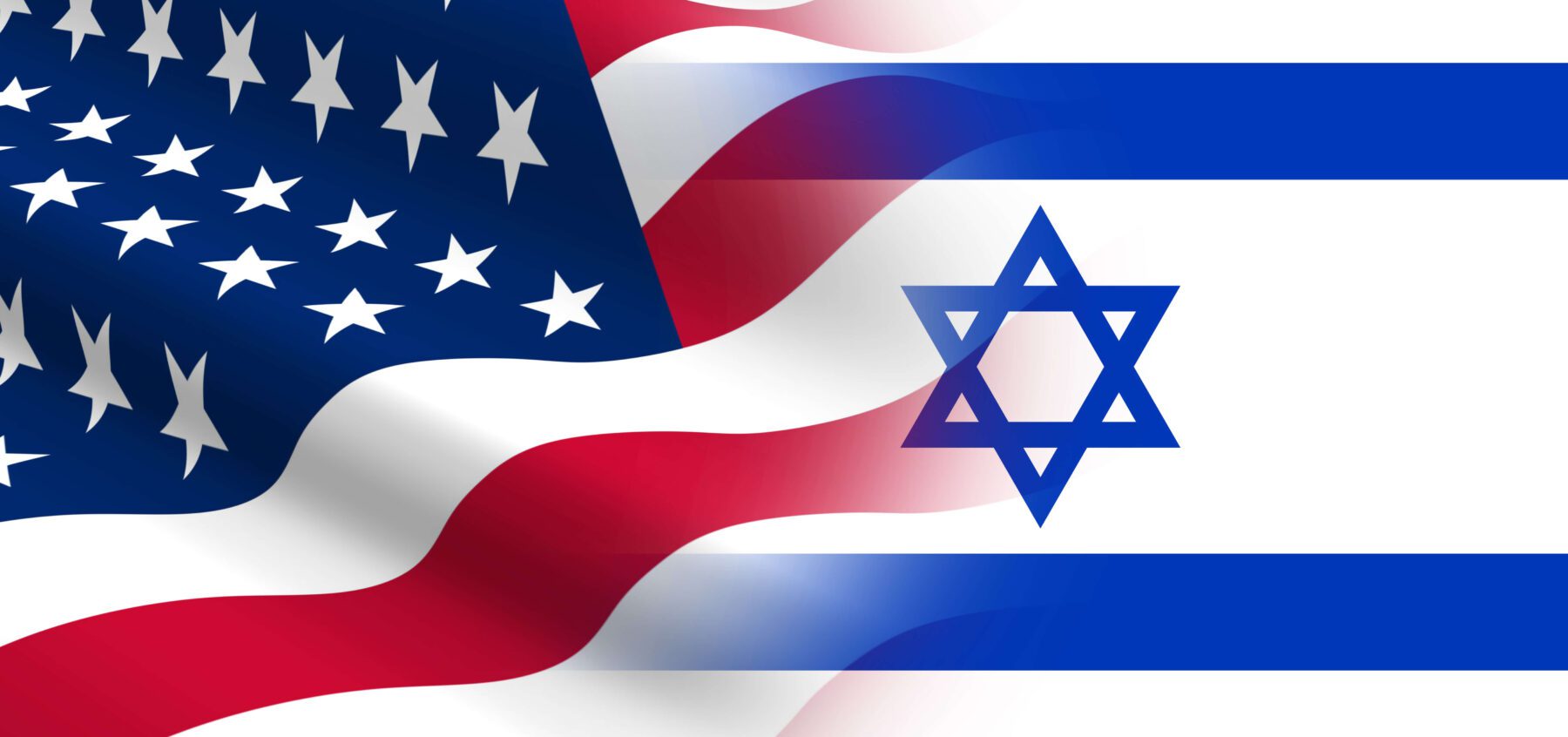 OPERATION EXODUS USA STANDS WITH ISRAEL
ADONAI brings to nothing the plans of nations, he foils the plans of the peoples. But the counsel of ADONAI stands forever, his heart's plans are for all generations. How blessed is the nation whose God is ADONAI, the people he chose as his heritage! A king is not saved by the size of his army, a strong man not delivered by his great strength. To rely on a horse for safety is vain, nor does its great power assure escape. But ADONAI's eyes watch over those who fear him, over those who wait for his grace to rescue them from death and keep them alive in famine. We are waiting for ADONAI; he is our help and shield. For in him our hearts rejoice, because we trust in his holy name. May your mercy, ADONAI, be over us, because we put our hope in you.
Psalm 33:10-12, 16-22 CJB
Operation Exodus USA stands with Israel and her people as they face this horrific war imposed upon them. We are united in prayer, trusting and believing in the LORD to once again deliver Israel and its people from the devastating scourge of terrorist attacks and the grim shadow of war that has fallen upon them. Our hearts are heavy as we witness the courage and resilience of our Jewish brothers and sisters in the face of this perilous crisis. Their strength and determination are an inspiration to us all.
Israel urgently needs our fervent and unceasing prayers, love, and support as never before! Join us now as we stand together, proclaiming and declaring God's eternal plans and purposes to restore and redeem all of Israel! We thank God that Israel is walking in unity as they protect themselves against the destruction of their enemies.
Our prayers will bring comfort and strength to the people of Israel. We are thanking God for each one of you standing on the wall in passionate intercession for Israel—your highly anointed and effective prayers are a sweet aroma unto the LORD! Thank you for your love, friendship and support.
For those who are not members of our national prayer network, we extend an invitation to join us in praying for Israel and her people through specific and impactful prayer points.  You can participate by clicking on the following link: https://operationexodususa.org/pray/
For the latest news from Israel, please read CBN's report below:
Israel Prepares for Long and Drawn-Out War
CHRIS MITCHELL – CBN NEWS ISRAEL – Latest Report as of 10/12/2023
JERUSALEM, Israel – President Isaac Herzog told foreign journalists Thursday that Israel is preparing for a "long and drawn-out campaign against Hamas" as the Israel Defense Forces continued to hammer Hamas targets inside the Gaza Strip and amassed troops on the border for a potential ground invasion. Israel says the heavy airstrikes are crippling Hamas despite the terror group still firing rockets into southern Israel. "We are destroying Hamas's ability to function as a sovereign; it is no longer managing to administer Gaza," Israel's top military spokesman Rear Adm. Daniel Hagari said Thursday.
Casualties Rise as War Rages On
Meanwhile, the death toll continues to climb. More than 1,300 Israelis have been killed since Hamas' assault began, and Gaza officials say at least 1,200 people have died in the airstrikes. Israel ordered a "complete siege" of Gaza after Hamas went on a murderous rampage in southern Israel. Egypt has rejected proposals to establish humanitarian corridors out of Gaza for Palestinians fleeing the fighting, raising concerns about a humanitarian crisis. Energy Minister Israel Katz said Thursday that no electricity or water will be supplied to Gaza until the hostages Hamas took are returned. "Humanitarian aid to Gaza? No electrical switch will be turned on, no water pump will be opened and no fuel truck will enter until the Israeli abductees are returned home," he posted on X, formerly known as Twitter. "Humanitarianism for humanitarianism. And no one can preach morality to us."
Netanyahu Forms Emergency Unity Government
On Wednesday night, Prime Minister Benjamin Netanyahu announced a national emergency government with Benny Gantz, former IDF Chief of Staff, and head of the National Unity Party. "People of Israel, tonight we created a national emergency government. Israel is united, and tonight its leaders are united too. We've put aside every other consideration because the fate of our country is laid on the table," said Netanyahu. Netanyahu expressed horror at what Hamas has done, saying, "We saw boys and girls bound, who were shot in the head. Men and women burned alive. Young women who were raped and slaughtered. Soldiers who were beheaded."
Hamas' Terror Exposed
After a three-day battle, IDF forces took back the village of Be'eri. Major General Itai Veruv described what happened, saying, "People that were captured, their hands were locked, and someone kills them, children in the same room, and someone came and killed them all. Fifteen girls, teenagers, were put in the same room, they threw a hand grenade, and it's over. This is a massacre. This is a pogrom." Israeli leaders compared Hamas to ISIS and found an ISIS flag in a kibbutz taken over by Hamas terrorists. Up north, a false alarm sent a million Israelis into bomb shelters on Wednesday night, but the situation remains tense with many wary of an attack by Hezbollah and a two-front war. The IDF has deployed reservists to the Israeli towns on the border with Lebanon to ensure the safety of the residents.
US Working to Rescue Hostages & Supply Military Aid
Israel estimates Hamas kidnapped more than 160 hostages from numerous nations, including Israelis. President Joe Biden told a roundtable of Jewish leaders that he is "doing a lot" to rescue those Americans held hostage by Hamas, stating, "We want to make it real clear we're working on every aspect of the hostage crisis in Israel, including deploying experts to advise and assist with recovery efforts … I have not given up hope of bringing these folks home." The U.S. administration is rushing resources to Israel, including a carrier strike group, F-35 and F-15 fighter jets, needed ammunition, and interceptors to replenish the Iron Dome aerial defense system. Secretary of State Antony Blinken arrived Thursday in a show of US support and meetings with Netanyahu.
Meanwhile, concerns are growing of further violence after former Hamas leader Khaled Mashal called on Muslims worldwide to stage a day of jihad holy war on Friday, October 13th.    
In God We Trust!
John Prosser and the OEUSA Team
Pray for peace in Jerusalem. May all who love this city prosper. O Jerusalem, may there be peace within your walls and prosperity in your palaces. For the sake of my family and friends, I will say, "May you have peace." For the sake of the house of the LORD our God, I will seek what is best for you, O Jerusalem.  Psalm 122:6-9 NLT